Robin C. Westmiller, JD

Author





Blood Tastes Lousy
With Scotch

How I successfully rescued my father from the influence of greedy cousins,
thieving attorneys and the
Florida guardianship system

---



Anyone who has vacationed in the beautiful Catskill Mountains, knows the Village of Ellenville, and no visit to Ellenville was complete without a stop in Cohen's Quality Bakery

"Home of the World Famous Raisin Pumpernickel"




Cohenís Bakery owners Ruby and Reginia Cohen struggled together for over fifty years to build a lasting legacy for their grandchildren and financial security for themselves in their retirement years, yet it took only a handful of outsiders less than eighteen months to destroy everything they worked their entire lives to acquire. This is the true account of the events that lead to the near destruction of our family at the hands of my cousins, a court appointed guardian, and one of the most powerful elder law attorneys in South Florida.




They say blood is thicker than water, but
you canít bath in it, you canít cook with it,
and
Blood Tastes Lousy with Scotch

To schedule a book signing or interview
email: robinwestmiller@robinwestmiller.com

* Note: The email address on this website
is not linked in order to prevent spam.
---
Dedicated to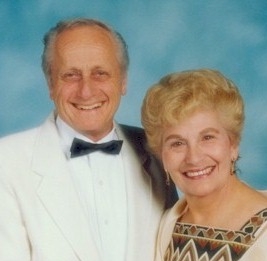 Ruby Cohen
December 22, 1922 - July 26, 2007
זכרונו לברכה
May his memory be a blessing

Reginia Cohen
November 16, 1934 - November 19, 2008
זכרונה לברכה
May her memory be a blessing